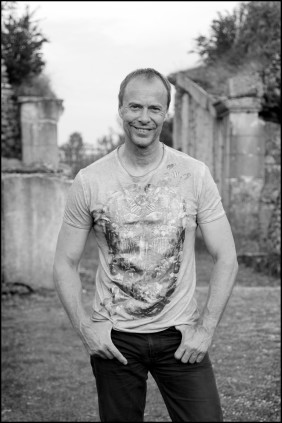 BORN
28 April 1956
ORIGIN
Soderhamn, Sweden
INSTRUMENTS
Vocals
YEARS ACTIVE
1984-present
ASSOCIATED ACTS
John Norum, Yngwie Malmsteen, Glory
My Life
I started my career in the late 70's with different bands in my hometown Söderhamn.
My first band was called Sudden interruption and we where playing covers on Status Quo and Rush. Strange combination by the way? Then I moved on to progressive bands that also had synthesizers that was exclusive those days.
We were all influenced by Genesis and Yes and wanted to write really complicated songs. The band was called Schizo and we also played some Zappa covers live. After that I just decided to stop singing around 1980 and did my military service at a hospital for a year.
When I got back I hooked up with the base player from Schizo and started a band called BB Brain together with some other friends.
Now it was all about ZZ Top and bluesrock suddenly.
I have suddenly started to listen a lot to bands like Kansas, Foreigner and Saga.
At the side of the music we played and we joined a competition for other bands that was pretty local and ended on the second place. The band was a band called Ail Regal and the guitar player in that band was Dan Stomberg.
He heard me sing and heard a potential in me for singing hard rock and metal so after the competition was over he confronted me and asked me if I had any interest creating a new band called Madison.
At the time loyalty was important to me and I turned the offer down but a year and a half later when there was a lot of internal problems with BB Brain I remembered his offer and since I had kept Dan's number I called him up.
A year later we had our first demo 4 songs including Run Boy and Picture returns that we used to trade for a major record company deal. It did not take long… so around '85 we recorded our first album "Diamond Mistress" and moved to Gothenburg where we had found a management that had interest in the band.
After the second album I got an offer from John Norum to sing 3 songs on his first solo album "Total Control" that was hard to say no to and I decided to leave Madison. Total Control was released '87 and did not lead further in my case so I went on playing with different cover bands in Gothenburg waiting for something to happen doing some demos here and there with bands like Talisman, and a band called Vanessa that former became Kharma.
All in a sudden Vinnie Vincent contacted me and asked me to come over to LA to help him out with a new album.
It showed later that he had no contract with Geffen records anymore so he used that demo we recorded in two weeks to find a new deal and I went back to Gothenburg to sit and wait for him… after a year I was getting restless and when Yngwie's manager called me and asked if I was interested in doing an audition in Miami I just went and since the audition went well signed a contract with Malmsteen.
Ironically Vinnie called me the same day more or less as I got back to Sweden to pack my bags.
He took it like a man.
Well from then on I made two albums and spend 3 years around Yngwie travelling around the world and recording in Criteria Studios in Miami.
An easy life if it wasn't for Yngwie himself.
1993: I was back on the street so to speak unemployed looking for a new band and stumbled over Glory when Janne Granwick called me up one day….
I invested royalty money from Yngwie lyrics into a homestudio and suddenly I could do my work from home. I involved myself in all kind of projects such as Vindiktiv, Brazen Abbot, Street Talk, Kharma, etc. And still do from my Matilda Music Studio by the sea.