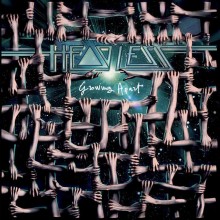 release date:
June 07, 2013
share:
Growing Apart
01. God Of Sorrow And Grief
02. Primetime
03. Nero Fantasies
04. Calf Love
05. The Backstabbers Around Us
06. Be Myself
07. Growing Apart
08. Sink Deep In A Fairy Tale
09. No Happy Ending
10. As Tears Go By
Growing Apart
Released by Lion Music
Line-up:
Göran Edman – Vocals
Walter Cianciusi – Guitars
Dario Parente – Guitars
Scott Rockenfield – Drums
We began writing the album at the beginning of 2012. It's been a long process because Headless is an international band and it's not easy to arrange meetings and rehearsals. We mainly used the internet to talk to each other and properly arrange the songs. We have the precious ability to record in our personal studios so we don't feel the pressure of studio time. The album was recorded in different locations around the world (Sweden, Italy, USA) and mastered in Hollywood at Universal Music Studios by Peter Doell (R.E.M., Marilyn Manson, David Lee Roth).
Lyrically there is a main subject matter in the songs: according to psychology Growing Apart is the reason why relationships come to an end. The band analysed how relationships between friends, lovers, man and God change and self-destruct through the years and put these ideas into different songs.